Child Development and Educational Studies Department
Tom Chiaromonte, Ph.D.
Professor
714-992-7497
tchiaromonte@fullcoll.edu
Expertise: Social emotional development in young children, burnout and teacher attitudes in early childhood educators, laboratory school administration, funded program administration, grant writing.
Courses Taught: CDES 120: Child Development, CDES 201: Child in the Home & Community
View Tom Chiaromonte Ph.D. Curriculum Vitae
Jennifer Kinkel, MA New full-time CDES Faculty member. August of 2016
Patricia Green Pappas
CDES Professor and Department Lab School Programs and Curriculum
714-992-7499
pgreen@fullcoll.edu
Coordinator of the Child Development Training Consortium grant program
Expertise: Reggio, Constructivism, Nature and Learning
Courses: CDES Art , Science and Math Ed. , Language and Literacy, Music Education, Leadership and Mentoring, Principles of Early Education, CDES Lab School courses, the Assistant Teacher and Student Teaching Practicum.
Karin Pavelek
Professor, CDES Department
714-992-7501
kpavelek@fullcoll.edu
Expertise:  Reggio and Constructivism and Special Education
Courses:  Special Education, Principles of Early Childhood, Child Development Theory, Student Teaching,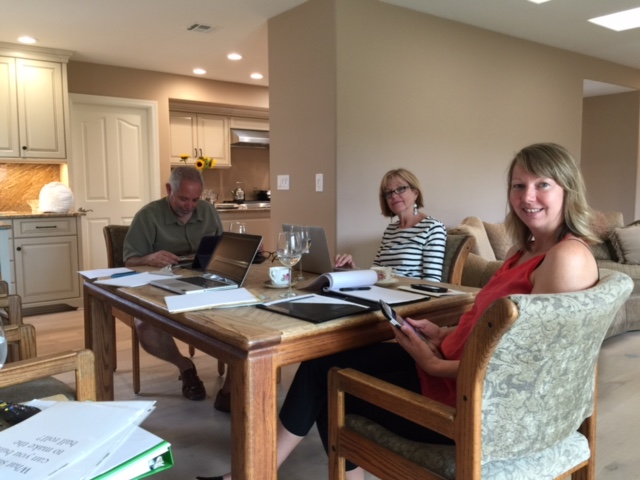 Sharon Deleon
Retired Professor, CDES Department Coordinator
sdeleon@fullcoll.edu
Retired May of 2016 – Happily spending time with her husband, family and grandchildren. Expertise: CDES 120 Child Development Theory, Creating and Designing Environments and Observation
Christine Lamm
Retired Professor
Expertise: Anti-Bias and PeaceEducation, Early Childhood, and Special Education
Courses taught: Principles of Early Education, Anti Bias Education, Special Education
Neva Root (Retired)
Professor
Expertise: Child Development Theory
Courses taught: CDES 120 Child Development Theory and Adolescence
Yvonne Bailey
Infant and Toddler Development and Learning
714-992-7000
ybailey@fullcoll.edu
Courses:  CDES 140/141
Marilee Cosgrove
School Age Programming
714-992-7000
mcrossgrove@fullcoll.edu
Reggio Inspiration
Course: CDES 151 School Age Programming
Mary Hood
Elementary Education
Courses: CDES 260/261
Andrea Knudsen
Reggi o and Constructivism, Nature and Learning, CDES Lab School Programs, Environments and Curriculum
Courses: Art Education, Science and Math Education in Early Childhood, CDES 238 Reggio and Constructivism in the Classroom
Brenda Plascencia-Carrizosa
The Anti-Bias Educator
Courses: CDES 210
Jodi Fry
Child Development
Course: CDES 120
Debora Williams
Curriculum, Nutrition and Health, Child Development Theory
Courses: CDES 117 Language and Literacy, CDES 119 Music Education, CDES 120 Child Development Theory, CDES 215 Health, Safety, Nutrition
Laura Vidal-Prudholme
Child Development Theory
Courses: CDES 120 Child Development Theory